---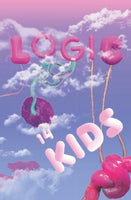 That is no country for old men. Silicon Valley is notorious for turning don't trust anyone over thirty from a counterculture slogan into a business strategy, which can get awkward as its most famous boy geniuses start to go bald or gray. This issue tries to move beyond commonplaces, while also analyzing what those commonplaces are about, in the first place. Our authors examine the relationship between youth and technology. Relationships, plural, we should say. Because, as the cliché goes, it's complicated.

---
Read more, including the Table of Contents, at https://logicmag.io/kids.
We can currently only ship back issues like this within the United States. We do now offer international print subscriptions, though—to subscribe for future issues, see here.